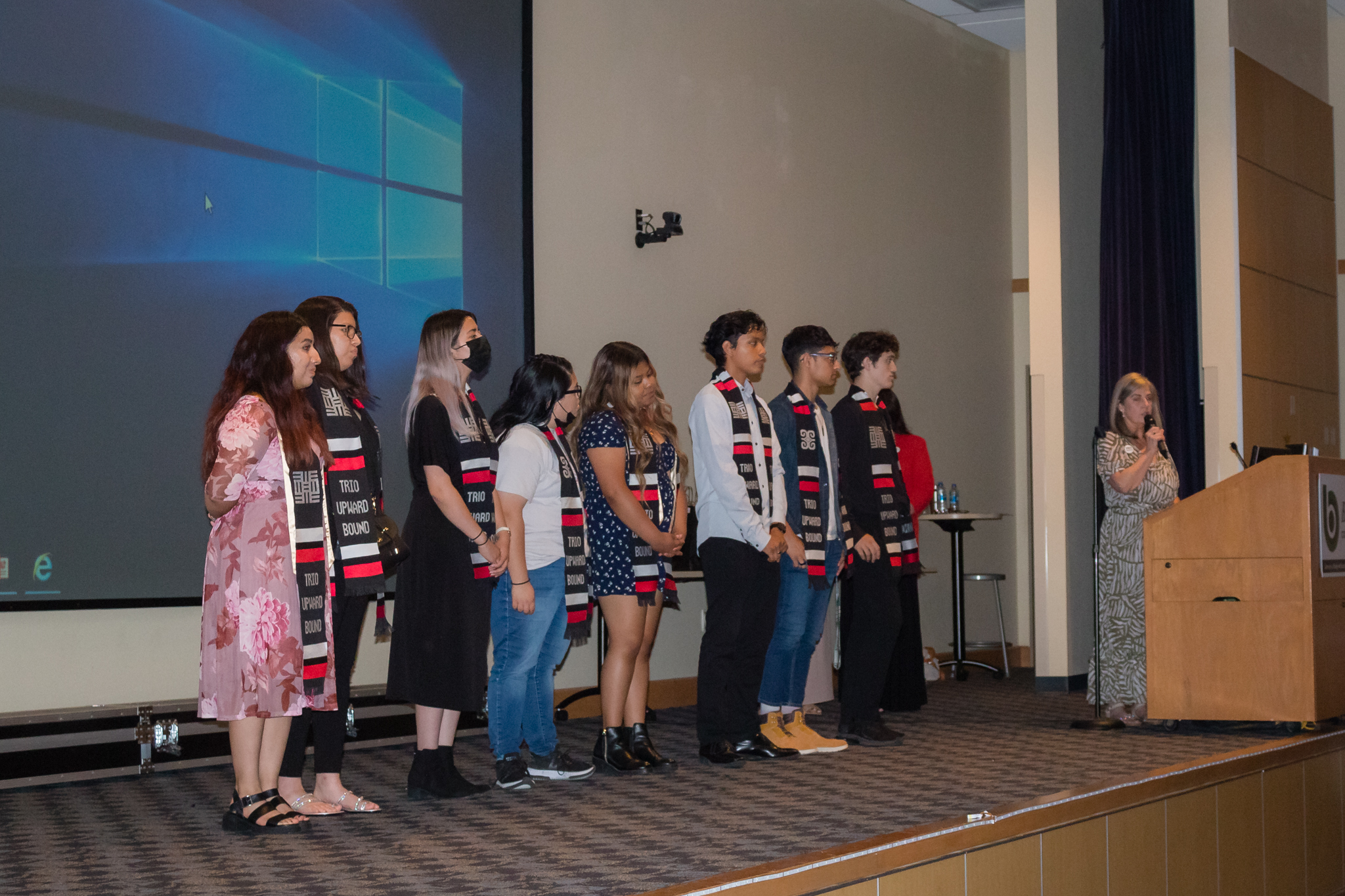 MOSES LAKE — Big Bend Community College's TRiO Upward Bound program recently celebrated the end of its annual six-week Summer Academy with an awards banquet on campus, formally recognizing the 42 students from Moses Lake, Othello, Royal City, and Warden high schools who successfully completed the program.
This was TRiO's 55th Summer Academy. The program gives students an opportunity to prepare for the upcoming school year, while also helping them learn important life and social skills.
During the summer program, students stay in the Big Bend dorms, take classes for high school and college credit, socialize and eat meals on campus. Aside from classes, students are also able to engage with each other through several group activities and field trips.
TRiO Upward Bound Director Anita De Leon said she was proud of each of the graduates for stepping out of their comfort zones and participating in summer academy.
"It's hard to take that step out of what's familiar- living away from home, not knowing if people are going to like you or if you're going to make friends," said De Leon. "This isn't an easy program, but if you stick with it the benefits that you get out of TRiO, you just can't put into words."
She added that while there were a lot of fun activities for students throughout the program, there was still a strong emphasis on academics.
"Students put in a lot of work," said De Leon. "Students spent five and a half hours of time in the classroom every day, which is about 165 hours during six weeks, and at least a minimum of 60 hours of study time."
After hearing from TRiO staff, students received their academy completion and GPA awards from their Resident Advisors. They also took time to share photos and video clips from their summer experience with their families.
The celebration ended with Summer Academy instructors presenting their Teacher's Top Choice awards, and Leadership and All-Star student awards.
The Upward Bound program at Big Bend has been on campus since 1967, and is one of the oldest Upward Bound programs in the nation. TRiO advisors help students who are from low-income backgrounds and who are often first-generation college students, with anything and everything college related- including tutoring, assistance with college and financial aid applications and SAT/ACT preparation.
In addition, students participate in a variety of cultural and social events while in the program. TRiO Upward Bound is currently serving 114 students this academic year.
Article Source: Big Bend Community College