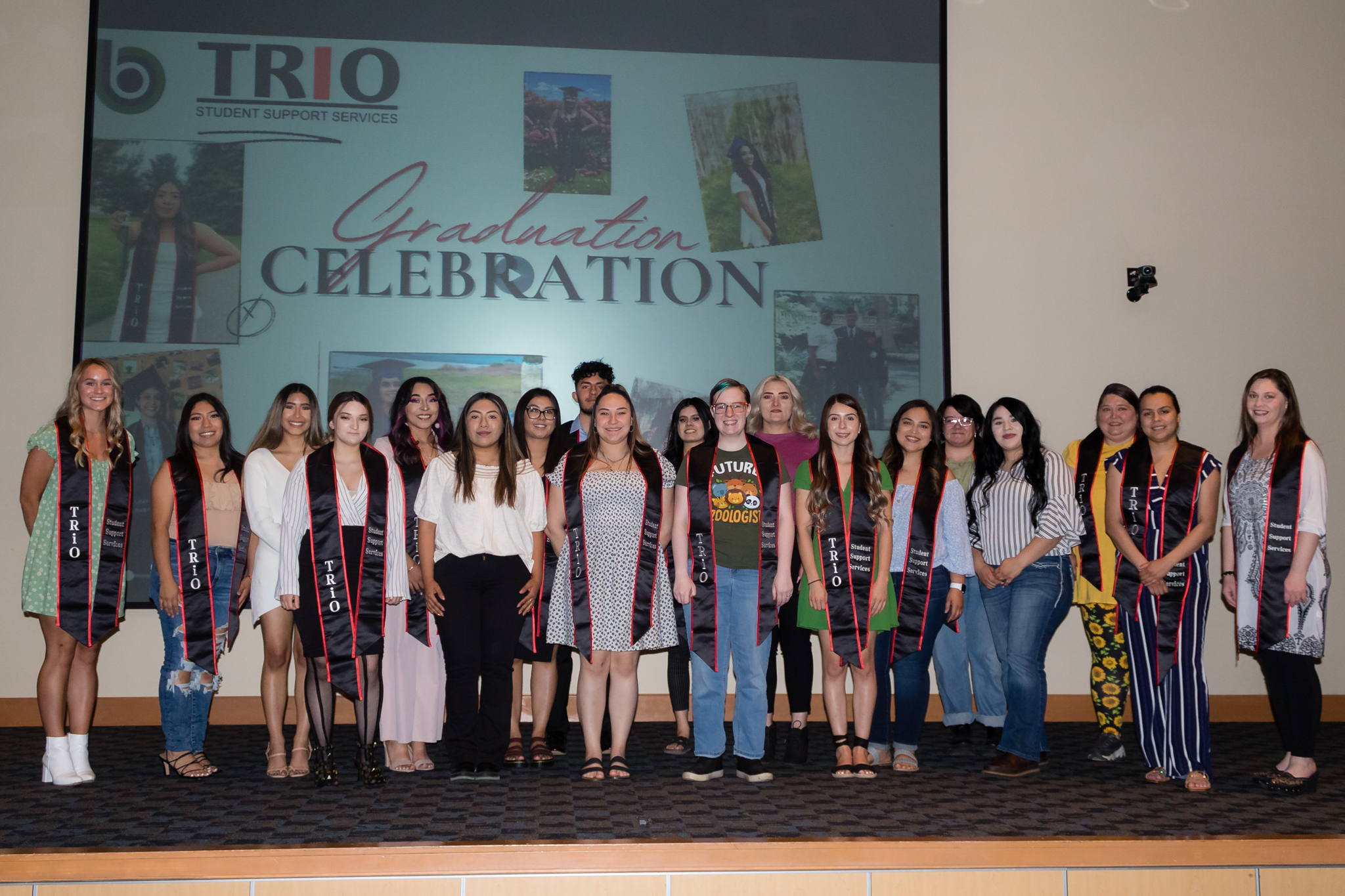 MOSES LAKE — The Big Bend Community College TRIO Student Support Services program celebrated its group of 2022 graduates during a ceremony Wednesday. Forty-seven students were recognized during the event.
Students heard from BBCC president Dr. Sara Thompson Tweedy and TRIO staff before they were individually celebrated in front of their families. They also heard from TRIO SSS graduate Melissa Suarez, who spoke about her experience in the program and the impact it has had on her academic journey.
She shared how she was nervous about returning to school since it had been more than five years since she was in the classroom.
"I was really scared to take that first step forward because I didn't know what to expect, since I didn't follow a traditional educational path right out of high school, like most people do," said Suarez. "I especially felt out of place because I was a little older than most of the people in my class, but TRIO was the program that helped ease my way through and provided me with resources to be where I am today."
Suarez said she credits a lot of her success to the support she has received from TRIO staff over the years.
"Working with TRIO has showed me that they are more than just a supportive educational program, they are a family," she said. "Standing here today and seeing everyone with the support of their loved ones, shows me how we are all a success story."
TRIO SSS Academic Advisor Jasmine Evangelista-Martinez said she was proud of each of the 47 graduates for accomplishing their goals.
"I really can say that our students have worked hard," she said. "They have pushed past barriers and they're going to move on to do great things."
The TRIO SSS program at Big Bend has been on campus for more than 30 years. The goal of the program is to help motivate students to attain their educational goals, graduate and/or transfer to an institute of higher education.
TRIO advisors provide academic advising, transfer support and personal development for students who are from low-income backgrounds and who are often first-generation college students. The program also supports students with disabilities.
For more information, visit the TRIO SSS program webpage. Current students interested in applying to the program can use the TRIO SSS online application. Students will need to have their BBCC Student ID number to complete the application.
Full list of 2022 TRIO SSS graduates:
Article Source: Big Bend Community College