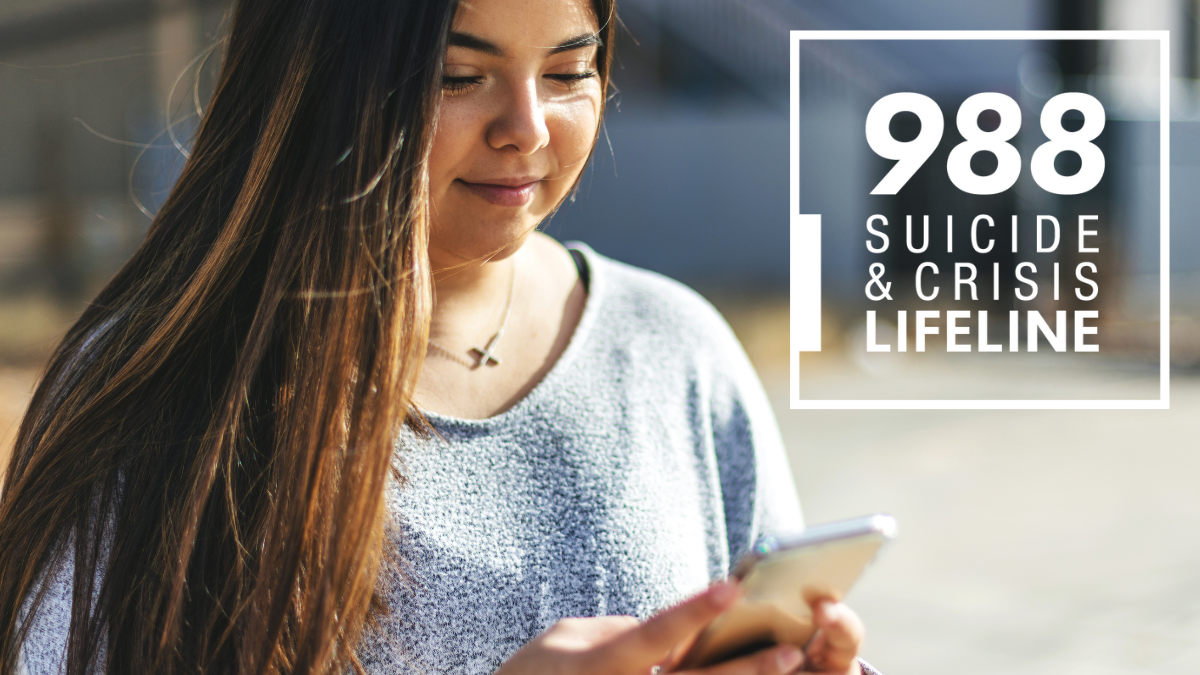 MOSES LAKE — The new 988 dialing code for the Suicide and Crisis Lifeline is now active across Washington and the rest of the United States, making it easier for people to remember and access mental health crisis services.
When people call, text, or chat 988, they will be connected to trained counselors who will listen, provide support, and connect them to resources if necessary.
988 is the newest addition to the state's network of crisis center providers and will not replace any crisis call centers in Washington. The current national Lifeline phone number, 1-800-273-TALK (8255), will also remain active.
The 988 Suicide and Crisis Lifeline is a national network of local crisis centers that provides free and confidential emotional support to people in suicidal crisis or emotional distress 24 hours a day, 7 days a week. The Lifeline's network of over 200 crisis centers has been in operation since 2005.
Big Bend counselor Heidi Gephart said the new 988 number is an important resource and students and staff should save 988 to their contacts.
"Suicide impacts us all, it is the 10th most common cause for deaths in the United States. I am happy to see 988 being launched on a national level," said Gephart. "This service is for everyone, people in crisis can use 988 to be connected with local support and treatment options, but it's also available to anyone who is concerned about someone who may be at risk for suicide."
In addition to activating a new dialing code for anyone experiencing suicidal or mental health-related crisis to call, the 988 Suicide and Crisis Lifeline also allows text messaging.
People can also dial or text 988 if they are worried about a loved one who may need crisis support.
Call services will be available in Spanish, along with interpretation services in over 250 languages. Text and chat services are available in English only.
Veterans and service members may reach the Veterans Crisis Line by pressing 1 after dialing 9-8-8 or 1-800-273-TALK (8255). People who are deaf, hard of hearing, and TTY users should use their preferred relay service or dial 711, then 1-800-273-8255.
For more information, visit the 988 Lifeline website.
Visit the BBCC Counseling Center website to learn more about college counseling services and to access other local and national support resources.
Article Source: Big Bend Community College