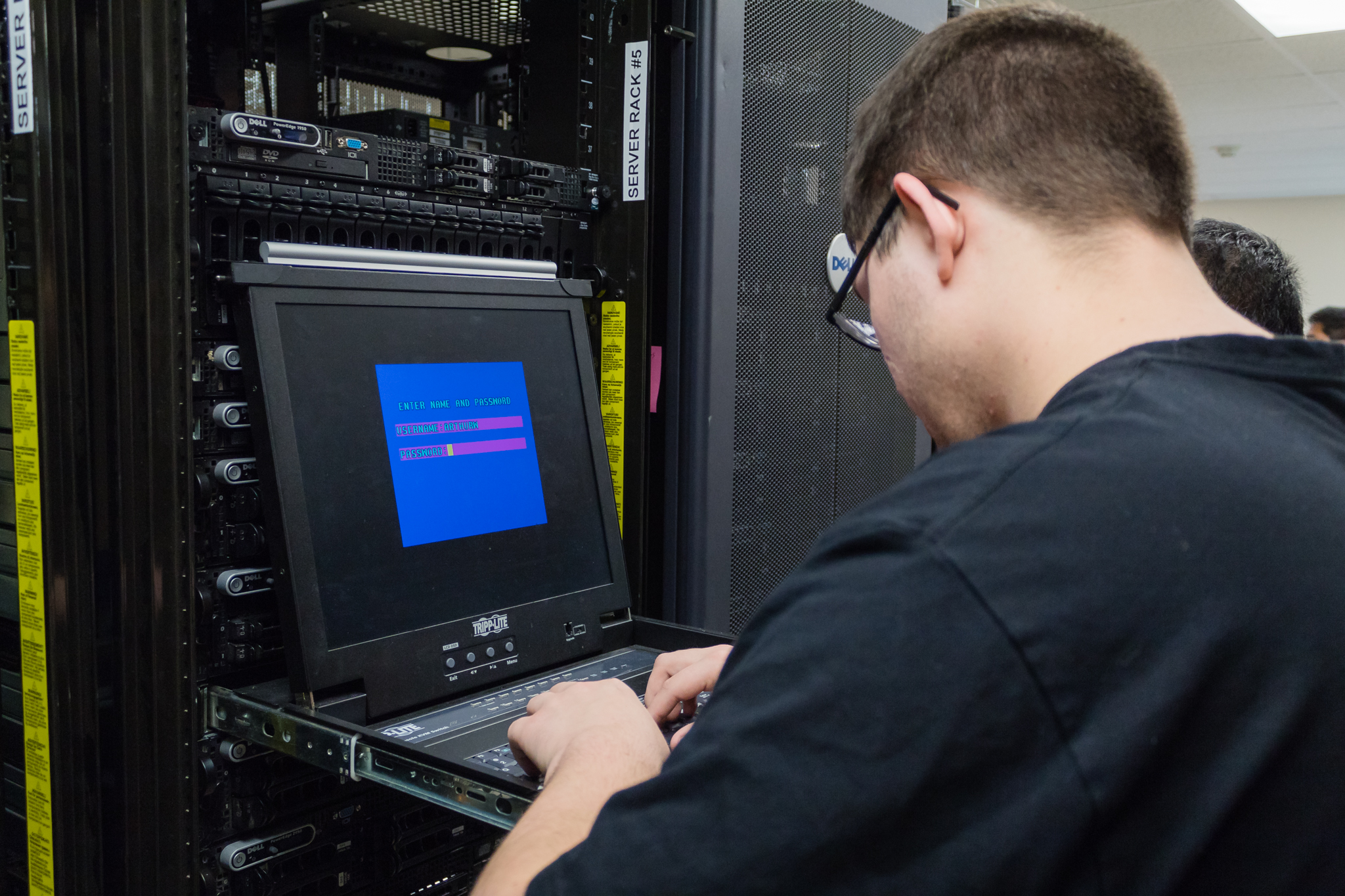 MOSES LAKE— Microsoft recently announced a $25,000 gift to Big Bend Community College's Microsoft Data Center Academy that will support scholarships for students. Big Bend's Academy became the second of seven in the United States (13 worldwide) and was established in the Fall of 2017.
In 2020, BBCC added the Mission Critical Operations (MCOPs) emphasis to its data center program and will use the gift from the Microsoft Community Empowerment Fund, managed by the Microsoft Datacenter Community Development team, to support students in both programs.
The Microsoft Data Center Academy supports all students in the Systems Administration Program and the Manufacturing and Process Technology — Mission Critical Operations emphasis through five pillars that drive the academies: curriculum development, equipment donation, scholarship, mentoring, and work experience opportunities. These pillars, including lab equipment and work-based learning partnerships, allow students to gain hands-on experience before graduation.
The data center scholarships are designated for students who are planning a career on a data center track and covers the full cost of tuition, books, fees, and certification fees for each student for the related certificates and 2-year degrees.
These programs prepare students for entry-level IT/Data Center Technician or Critical Facilities Management positions. Employees in these positions could potentially earn salaries in the range of $48,000 to $60,000 per year to start at one of many data centers in our local, regional, state, national, or global locations.
"Data centers require a significant variety and quantity of equipment, physical structure, electricity, cooling, security, and maintenance of these to support the Information Technology (IT) requirements on a daily basis," said Willingham. "Of course the related servers and networks that connect these data centers and customers globally cannot fail without significant repercussion. Someone needs to monitor and maintain the IT and all these support systems to ensure that they operate correctly and efficiently."
Big Bend first offered its Systems Administration — Data Center Training Program in the fall of 2017, and many students have been hired into full-time jobs at data centers in the area. Many more have transferred to 4-year colleges.
"Without the help of Microsoft, we could not provide as many opportunities. We can always count on Microsoft to support our students and the college; they have a long history of helping us achieve our goals," Willingham said. "Microsoft has tirelessly supported the college's programs through equipment and time donations, continued curriculum development support and advice, scholarship funds, referrals to support enrollment, and a significant donation toward the completion of our newest building, Workforce Education Center (WEC)."
To learn more about Big Bend's Microsoft Data Center Academy and its scholarships, contact Tom Willingham at 509-793-2321 or [email protected]. The next IT cohort will begin in January 2022 and the next MCOPs program starts again in September 2022.
Article Source: Big Bend Community College