FOR IMMEDIATE RELEASE
07/11/2022
For more information, contact Gretchen Youngren.
LICENSED MENTAL HEALTH COUNSELOR LIZ WALKER JOINS SAMARITAN HEALTHCARE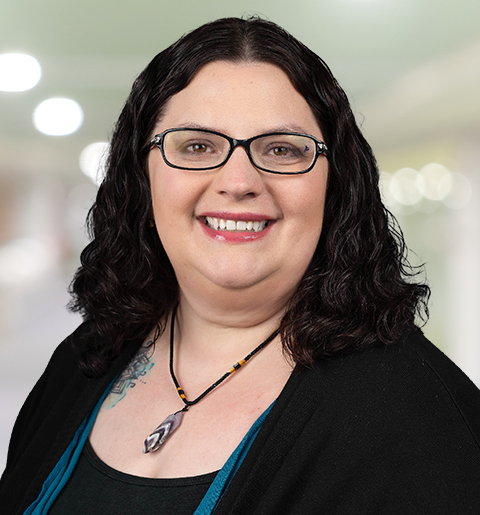 MOSES LAKE – Samaritan Healthcare welcomes Liz Walker, MHP, NCC, LMHC, to their Behavioral Health team. As a licensed mental health counselor, Walker brings years of experience in providing therapy services in behavioral and mental healthcare, both in-person and through telehealth, for all ages.
As a therapist, Walker provides assessments, diagnosis, treatment planning, and counseling for those experiencing trauma, anxiety, depression, grief, eating disorders, and other mental health concerns. She uses a variety of evidence-based therapies, including as eye movement desensitization and reprocessing (EMDR), cognitive behavioral therapy (CBT), dialectical behavioral therapy (DBT), and acceptance and commitment therapy (ACT).
"Therapy is a collaborative effort. Patients know themselves the best, and I help empower them to get to where they want to be," said Walker. "It's not about me telling people what to do, it's helping people feel good in making their own choices in their lives."
Samaritan's Behavioral Health team focuses on a holistic approach that bridges physical, mental, and behavioral health needs to care for the whole person. Walker will work closely with the Samaritan Family Medicine providers using an integrated approach to mental and physical health.
"Working with primary care providers is a huge benefit for patients," Walker said. "Instead of focusing on only physical or mental health we're focusing on whole-body health. We're able to see a bigger picture that leads to better care."
Walker grew up in Grant County, then returned later to raise her family. She earned her master of education in counseling psychology from Washington State University, where she also earned her bachelor of science in psychology. She also earned a bachelor of science in biology from Central Washington University.
Behavioral Health is located in the Samaritan Family Medicine Clinic on Pioneer Way. With outpatient treatment, patients visit their behavioral and mental health providers during regular appointment hours. To schedule an appointment, contact Samaritan Healthcare at (509) 793-9770.
Article Source: Samaritan Healthcare