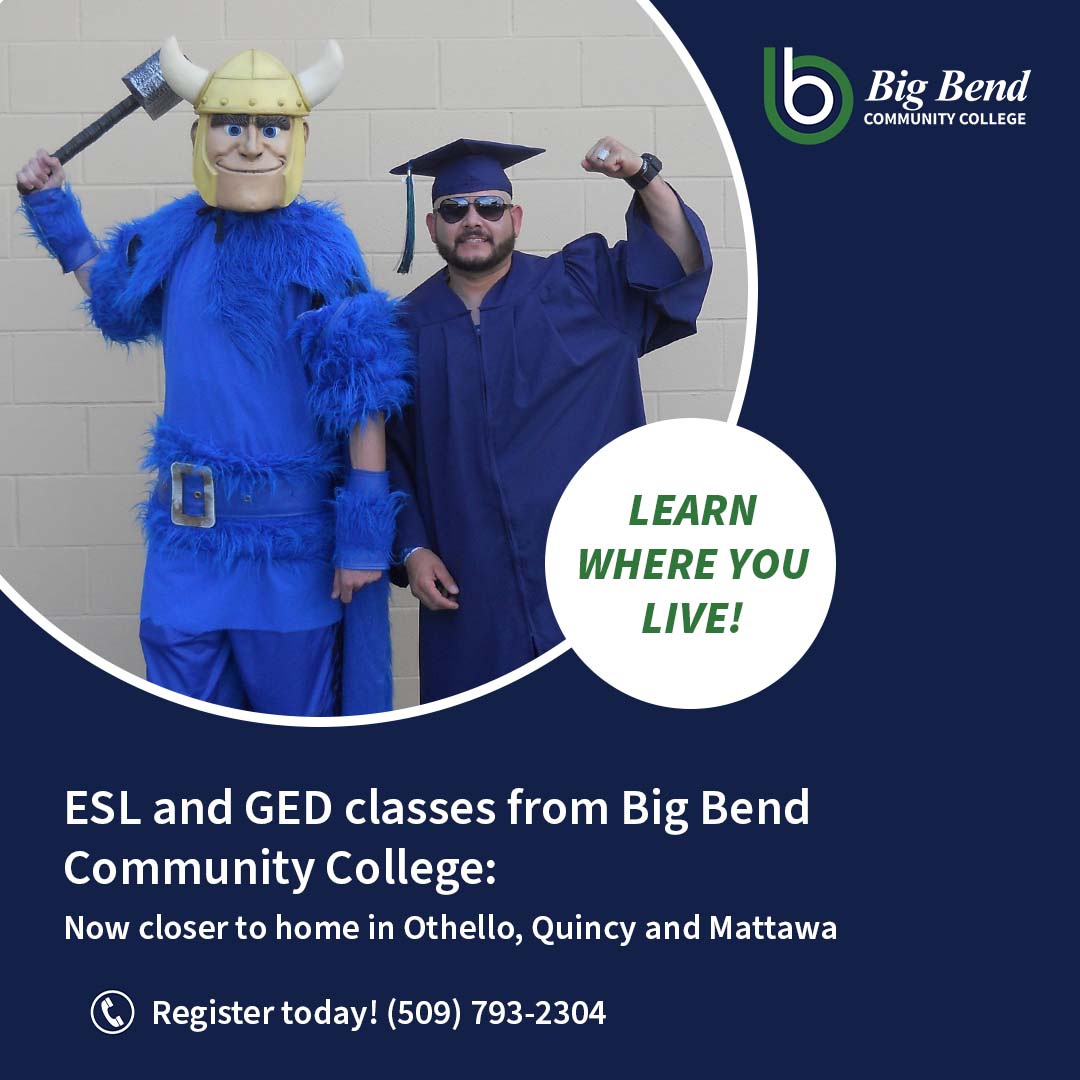 MOSES LAKE — This fall, Big Bend Community College is bringing education closer to residents and making it easier to learn where you live! The college is now offering its English as a Second Language (ESL), General Education Development (GED), and high school completion courses in the Quincy, Mattawa and Othello communities.
Classes will be held at the Port of Quincy offices, Wahluke Junior High School and Othello High School, eliminating the need to travel to the BBCC campus in Moses Lake.
"Big Bend realizes that travel or the lack of transportation can be a huge barrier for potential students and we want to work together to try and remove that barrier," said BBCC Director of Communications Matt Killebrew. "As a college, we want to do everything that we can to make our resources available and as accessible as possible to everyone in our service district. These partnerships will be a giant step forward in making that a reality."
Enrollment at each site is now open. Students can register and start classes anytime throughout the quarter, which goes through Dec. 8.
ESL classes will be taught in-person on Mondays and Wednesdays from 6 to 8:30 p.m. GED and high school completion classes will be 100% online.
Testing and registration is available every Tuesday between 6 to 8:30 p.m. Students can also take advantage of open lab/tutor assistance on Thursdays from 6 to 8:30 p.m.
Schedules are the same at each location.
Classes are $25 per quarter.
For more information and help with registering for classes, call 509-793-2304. Assistance is available in English, Spanish and Russian.
Article Source: Big Bend Community College