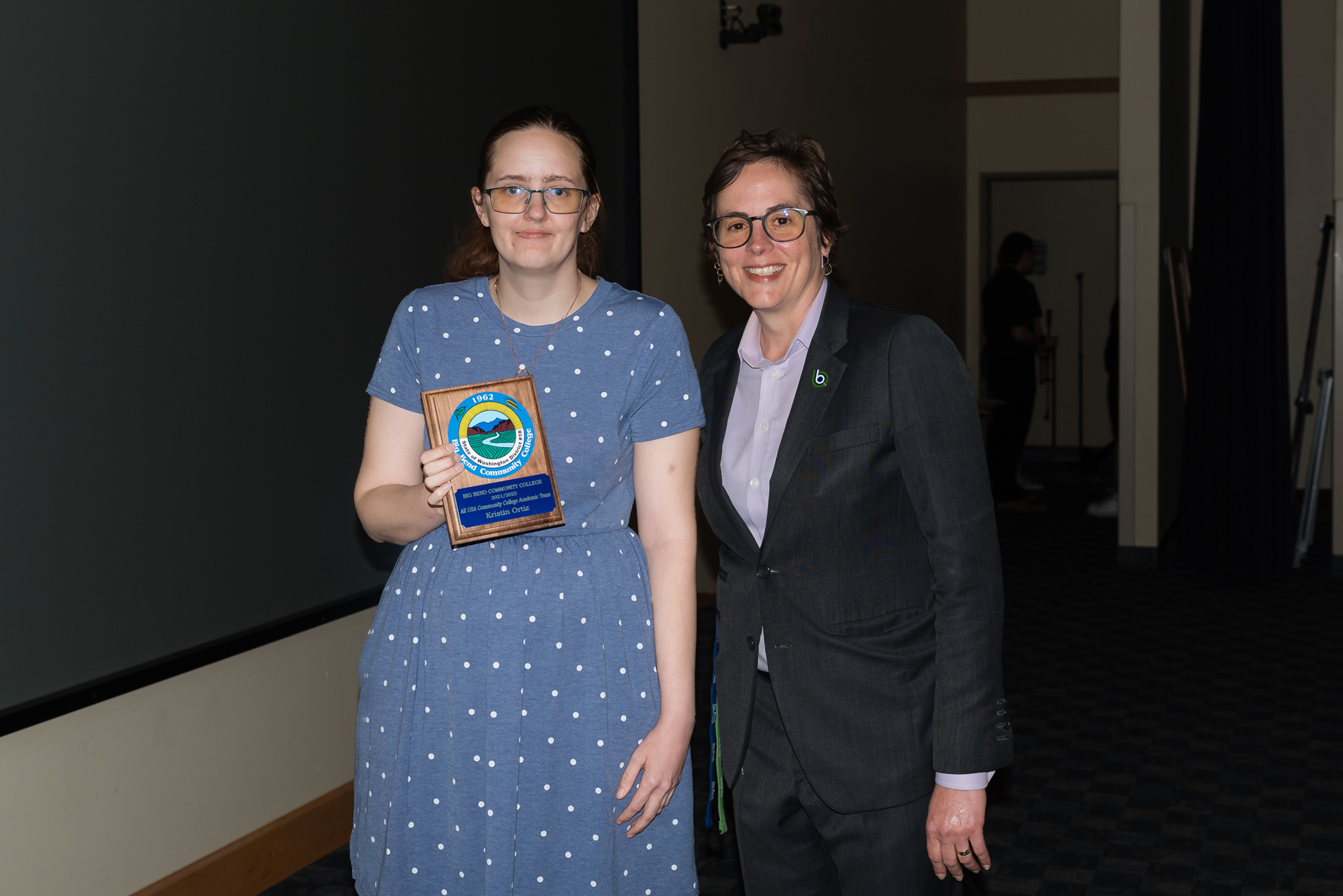 MOSES LAKE — Big Bend Community College student Kristin Ortiz has recently been chosen for the All-Washington Academic Team, an honor that recognizes both academic achievement and community involvement.
Eighty students, representing the state's 34 community and technical colleges, were named to the 2022 All-Washington Academic Team. The program is in its 26th year.
Members of the team will be honored during a virtual ceremony on May 12, where they will hear from Gov. Jay Inslee and other keynote speakers. Ortiz was celebrated locally during the May BBCC Board of Trustees meeting.
Ortiz will graduate from Big Bend next spring. She plans to transfer to Central Washington University to pursue a bachelor's degree in psychology.
Ortiz has been an active member of the Rho Zeta chapter of Phi Theta Kappa, serving as the club's Vice President of Leadership for the 2021-22 academic year.
Ortiz is also a participant in the TRIO Student Support Services program at Big Bend.
The annual All-Washington recognition program is sponsored by Phi Theta Kappa—the honor society for two-year colleges. Other sponsors include the Washington Association of Community and Technical Colleges, the Washington State Association of College Trustees, and the State Board for Community and Technical Colleges.
To watch this year's ceremony, visit the All-Washington Academic Team webpage.
Article Source: Big Bend Community College