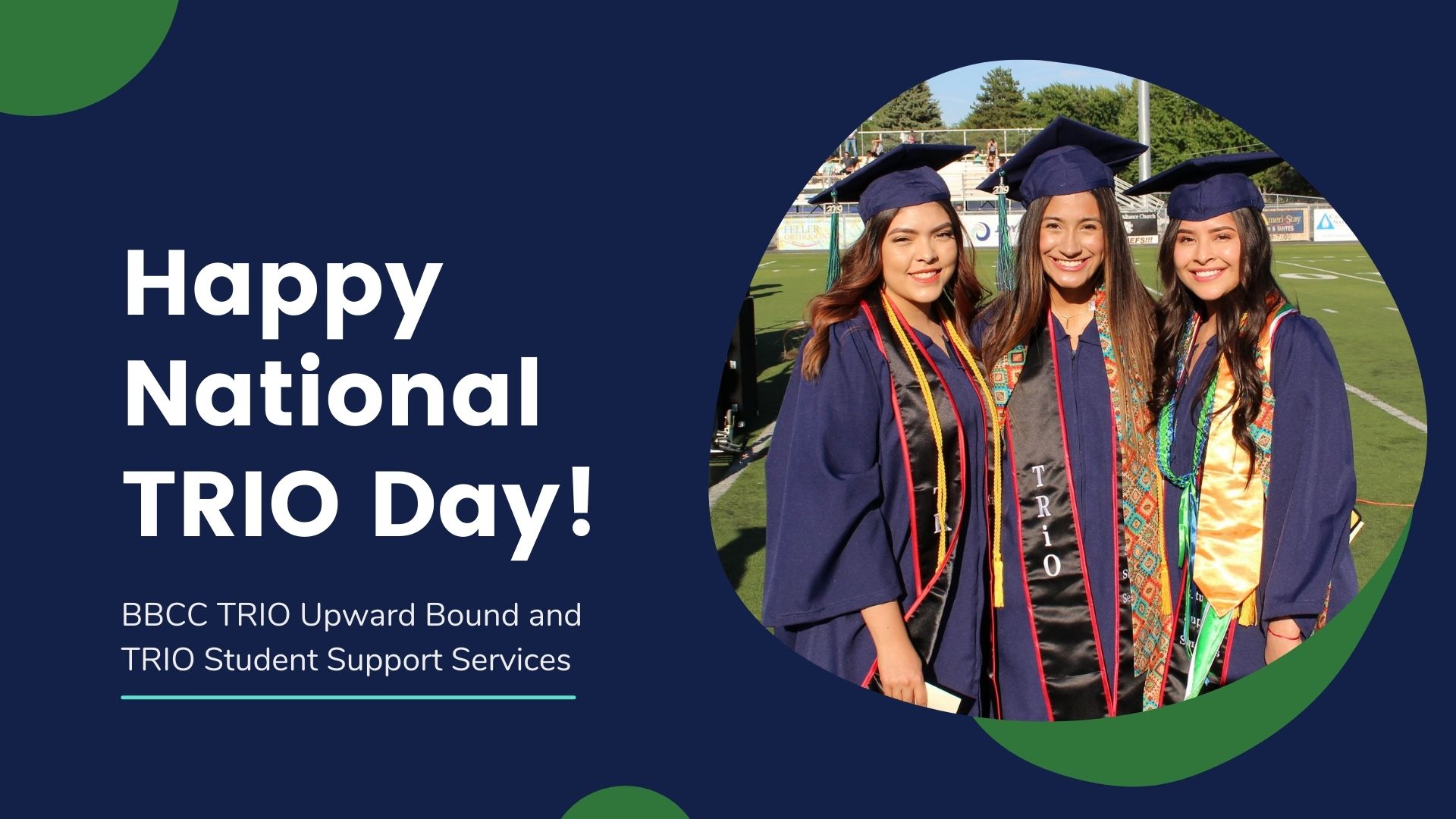 MOSES LAKE — Big Bend Community College TRiO Upward Bound and TRIO Student Support Services marked National TRIO Day with a virtual celebration Thursday evening, honoring the program's history and the success of the many students who have participated over the years.
National TRIO Day is celebrated by federal TRIO programs across the country each February to raise awareness about the importance of educational opportunities for low-income and/or first-generation students. The annual celebration was started in 1986 through a congressional resolution.
The Upward Bound program at Big Bend has been on campus since 1967, and is one of the oldest Upward Bound programs in the nation. Advisors help students who are from low-income backgrounds and who are often first-generation college students, with anything and everything college related- including tutoring, assistance with college and financial aid applications and SAT/ACT preparation.
In addition, students participate in a variety of cultural and social events while in the program. They also participate in the TRiO Upward Bound Summer Academy, which is held each year on the Big Bend campus.
The Student Support Services program at Big Bend has been on campus for more than 30 years. The goal of the program is to help motivate students to attain their educational goals, graduate and/or transfer to an institute of higher education.
TRIO SSS advisors provide academic advising, transfer support and personal development for students who are from low-income backgrounds and who are often first-generation college students. The program also supports students with disabilities.
Together, the Upward Bound and Student Support Services programs at Big Bend serve more than 400 students each year.
"TRIO emerged from an understanding that low-income and first-generation students need more than financial aid to overcome the systemic obstacles in the way of acquiring their degree," said TRIO SSS director Veronica Guadarrama. "National TRIO day focuses the nation's attention on the needs of disadvantaged young people and adults aspiring to improve their lives. By recognizing TRIO programs and the potential and talent of low-income and first-generation students, we open the doors to educational access and opportunity for all."
During the event, attendees heard from Upward Bound graduate Eva Alvarez, who shared her story of being a first-generation college student and her experience in TRIO. Alvarez currently works as public policy coordinator for Michigan Immigrant Rights Center, where she lobbies for state and federal immigrant rights policies.
Alvarez grew up in Royal City, the second oldest of seven siblings. She shared how she started working at a young age to help her parents with bills- spending her summers helping in fruit orchards in middle school and taking on an after-school job once she was in high school.
"This really led my ambition to keep pushing through and knowing that one day I would escape from poverty and be financially independent, or at the very least be in a place where I wouldn't have to do that type of work," she said.
Alvarez said she knew she needed to attend college but had no one in her family to help her figure out how. All that changed when she found out about TRIO Upward Bound.
She shared how TRIO staff helped mentor her and guide her through the college application process. Alvarez said she credits a lot of her success to TRIO and the support and encouragement she received while in the program.
"I'm speaking today as a testament that TRIO really does work," said Alvarez.
For many programs, National TRIO Day has become a tradition as it allows students who benefit from the TRIO programs to give back to their local communities through acts of service. Each year, Big Bend TRIO students work together to address a community need.
This year, Upward Bound and SSS students chose to benefit the Salvation Army with their community service project. Students spent the weeks leading up to TRIO Day collecting much-needed items, such as socks and men's clothing for the organization.
For more information about TRIO at Big Bend, visit the TRIO SSS program webpage and the TRIO Upward Bound program webpage.
Article Source: Big Bend Community College