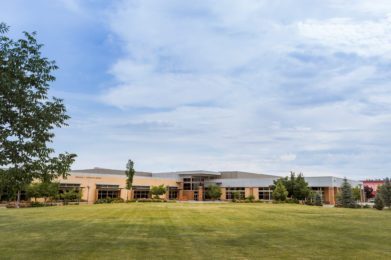 MOSES LAKE — Big Bend Community College will receive $2.3 million from the Department of Education over the next five years to help expand educational opportunities for migrant and seasonal farmworkers and their family members.
The High School Equivalency Program (HEP) will help participants obtain a high school diploma or equivalent in order to gain upgraded employment, enroll in college or other postsecondary training, or enter the military. The federal program serves approximately 5,000 students annually.
Funds from this grant become effective July 1.
Vice President of Learning & Student Success Bryce Humpherys said the grant will fund initiatives to expand and improve support for residents of communities with large migrant populations such as Mattawa, Othello and Quincy, who want to earn a high school diploma. These initiatives will help the college better serve these students, he said.
"Our region has a large number of families who do great work in the agriculture industry," said Humpherys. "This provides us the ability to help people from those families advance their education by earning a high school diploma and explore additional career opportunities."
Interim Basic Education for Adults (BEdA) director Jody Bortz said this grant will help the college reach more people in Grant and Adams counties, which by dollar amount, is the highest agricultural production region in the state.
"The HEP grant will help reduce barriers for our migrant and seasonal farmworkers and their families needing basic educational access, often the first step to greater employment and career opportunities," she said.
Big Bend currently offers English as a Second Language (ESL), General Education Development (GED) and high school completion courses in Quincy, Othello and Mattawa. This fall, residents of Othello and Mattawa will also be able to take courses and pursue degrees and certificates in Early Childhood Education, Administrative Professional Services and Arts and Science transfer, and more.
Article Source: Big Bend Community College