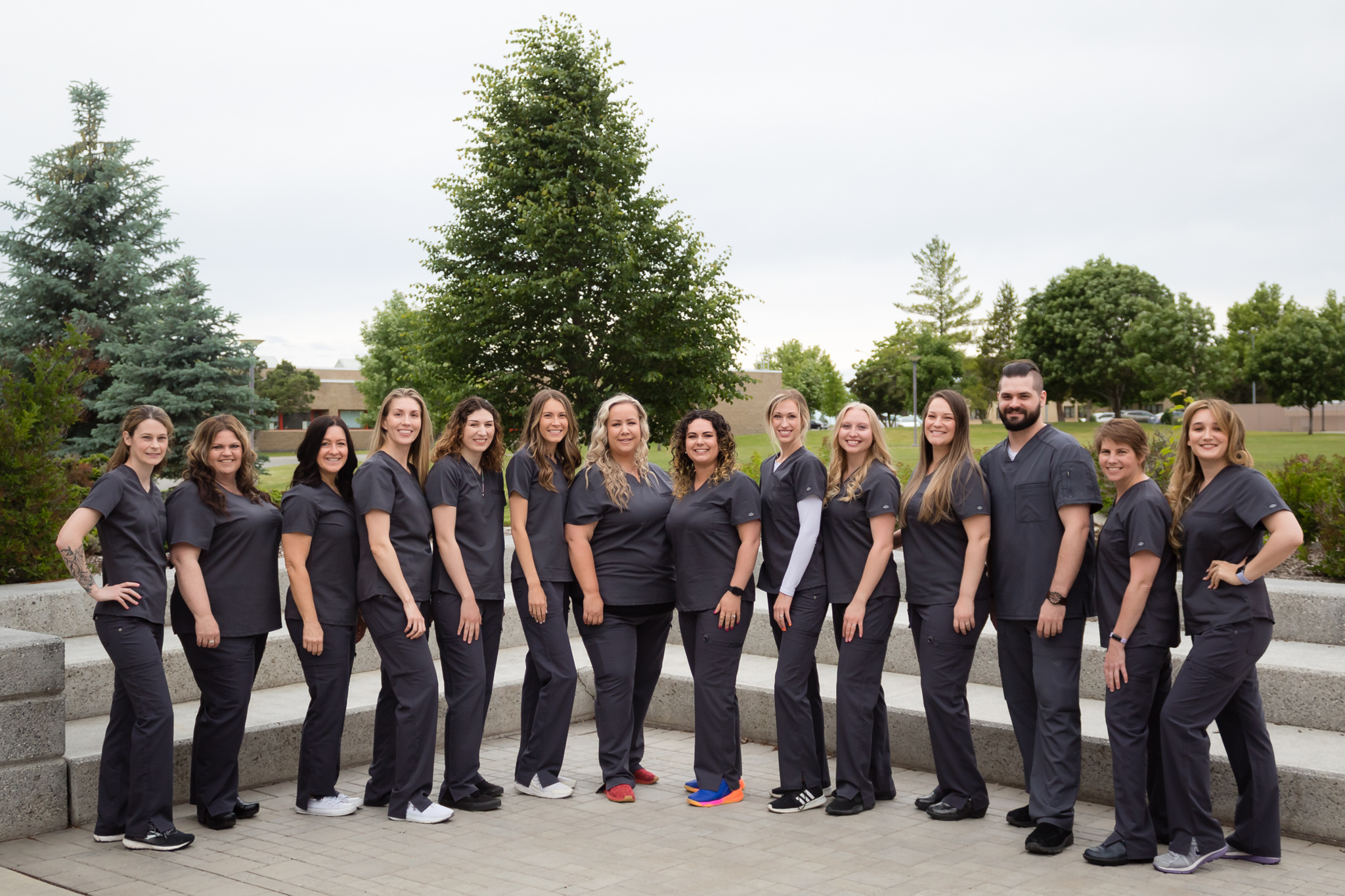 MOSES LAKE — The Big Bend Community College nursing program bid their 14 graduating students farewell during a special pinning ceremony Friday.
Graduates were surrounded by family and friends as they received their nursing pins and recited the official Nurse's Pledge – both a symbolic welcoming into the nursing profession.
Big Bend president Sara Thompson Tweedy congratulated the group for making it to graduation day.
"This ceremony is an acknowledgement of your accomplishments and success that could only have come through persistent hard work," she said during the ceremony. "Those same qualities that have brought you to this moment are the same qualities you will bring to your profession."
Big Bend interim Nursing Program Director Katherine Christian said this year's pinning ceremony was bittersweet for nursing faculty.
"While we have invested ourselves in preparing you for the nursing profession, you have also been sharing with us your lives, your hearts, your joys and struggles, your insights and your challenges, and each of you will leave behind with us a little bit of yourselves," she said.
Nursing student Debbie Hyer addressed her fellow graduates during the ceremony. The group also heard from BBCC nursing instructor Hannah Leaf.
Graduates will be taking their NCLEX (National Council Licensing Examination) in the next several weeks.
Article Source: Big Bend Community College