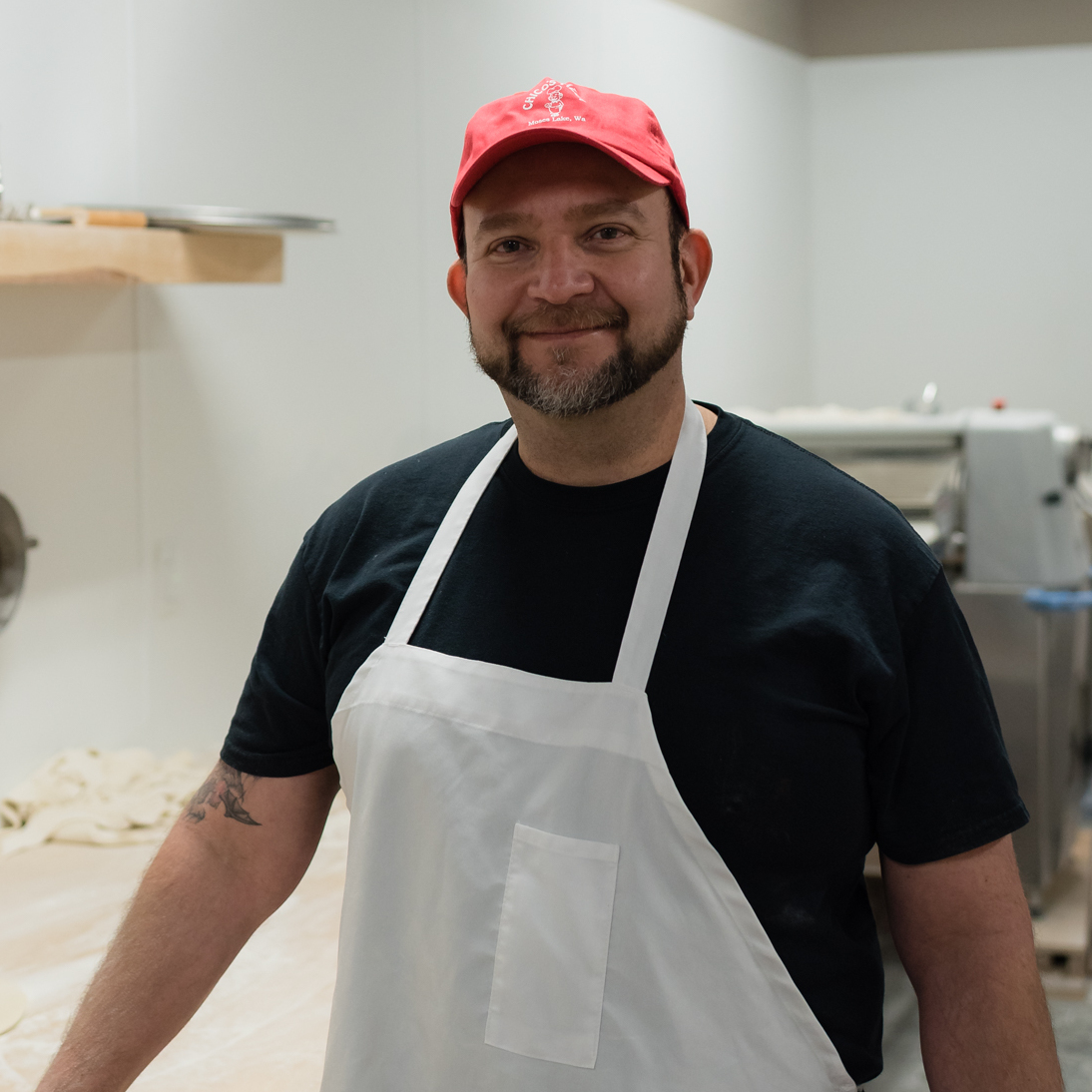 MOSES LAKE —Most days Juan Servin is dealing with a full plate— juggling family life, a full-time job and a newly-launched business. This past fall, he also added school to the mix.
Juan is part of the first cohort of Big Bend Community College's new Bachelor of Applied Science in Applied Management program (BAS-AM). He is a Big Bend alum, having previously earned his Computer Science, Systems Administration degree and Unmanned Aerial Systems Remote Pilot certificate through the college.
After graduating, Juan knew he wanted to pursue a bachelor's degree, but wasn't sure if he would have the time. He was working at Chico's pizza and also putting time into his new aerial drone business, Skyline Division.
But thanks to the BAS-AM program being 100% online, Juan was able to make the decision to return to school and continue his education. He currently works in the morning, and then spends the rest of his day at home where is he able to complete coursework and spend time with his family.
"Being able to complete my bachelor's degree online, on my own time is key for me," he said. "Because of my busy schedule, commuting to attend classes in person would not work for me. I can work on the BAS-AM program fully online, a great way to complete school."
And Juan isn't the only BAS-AM student balancing school, work and family. Over half of the students in the BAS-AM program also work full-time jobs.
With flexible, online courses and high-quality support services, BAS-AM is perfect for the adult student who is balancing work and family responsibilities.
Juan said although the program is all online, he still feels connected to his fellow students and instructors.
"There is a lot of interaction with the other students in my cohort, it's very friendly," he said. "And the instructors give you support and everything you need to succeed. I am already applying what I'm learning in real life."
About BAS-AM:
The Bachelor of Applied Science in Applied Management (BAS-AM) degree from Big Bend Community College builds upon any associate degree by adding junior and senior year courses focused on applied management. The program provides customized, high-demand management skills courses geared toward the needs of various industry sectors in the local economy. Perfect for working adults who need more flexibility in their schedules and have a job and/or family responsibilities. Classes can be taken 100% online.
The BAS-AM application is now open, with classes beginning Fall 2022.
For more information, visit the BAS-AM website!
Article Source: Big Bend Community College